THE CITY IDENTITY: A HERO PERSONAGE AS CITY BRANDING
Eli Jamilah Mihardja

Universitas Bakrie, Jakarta

Prima Mulyasari Agustini

Universitas Bakrie, Jakarta

M. Bisyri

Universitas Fajar, Makassar
Keywords:
city branding, city identity, pinrang
Abstract
Kabupaten Pinrang  identifies itself as the Land of La Sinrang (Bumi La Sinrang) and marks its city with many land marks regarding figure La Sinrang as their hero. However, it is not yet known the acceptance of the city residents regarding the determination of that identity. This research is part of the research on the formulation of city branding in Kabupaten Pinrang in the PDUPT scheme of the Ministry of Higher Education Ministry of Higher Education 2018. Data was collected through survey, interviews, observation and literature study. The results showed that La Sinrang as Pinrang Regency's city identity was accepted as a result of policy but not included as a city branding option by young people based on social media.
Downloads
Download data is not yet available.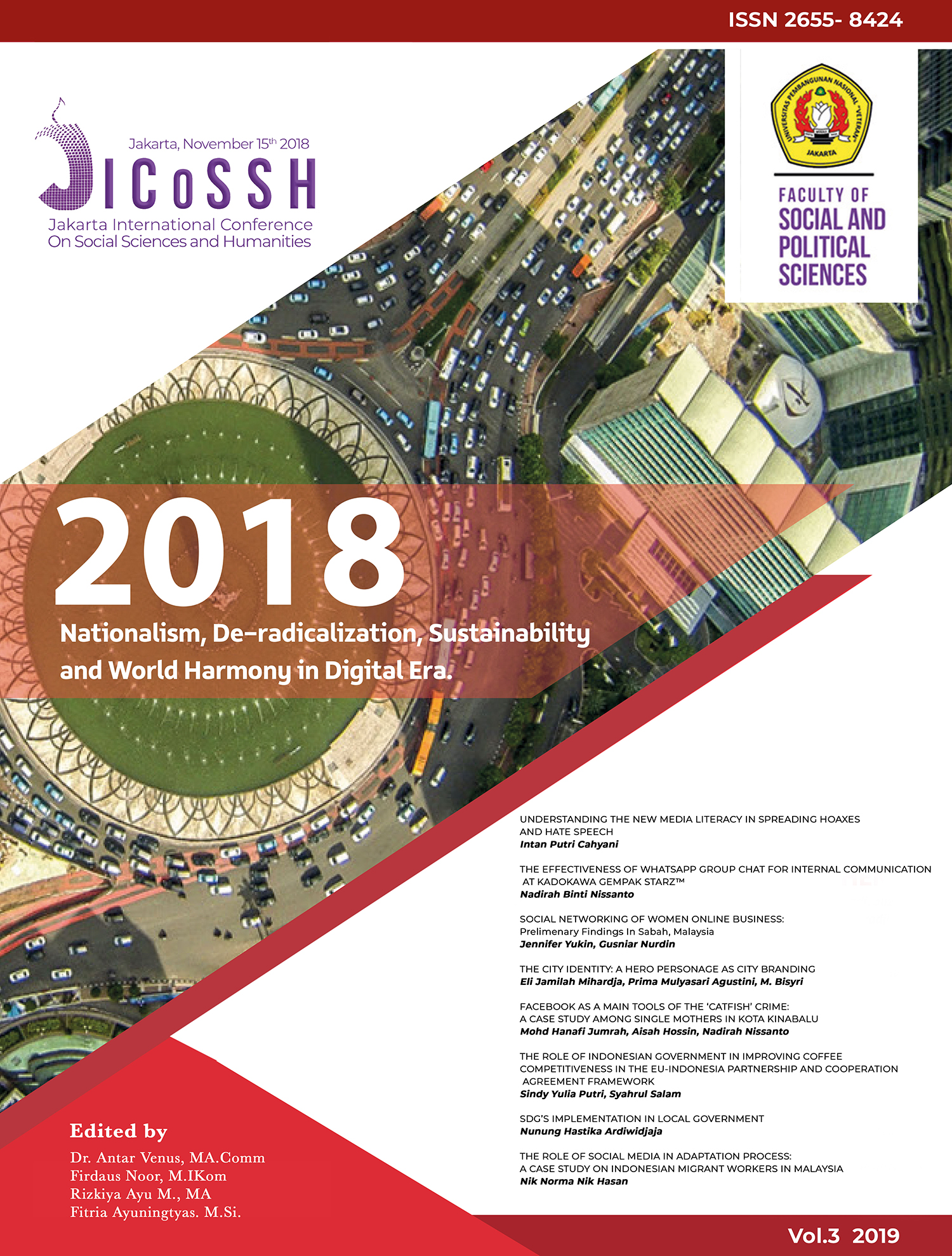 How to Cite
Jamilah Mihardja, E., Mulyasari Agustini, P., & Bisyri, M. (2019). THE CITY IDENTITY: A HERO PERSONAGE AS CITY BRANDING. Book Chapters of The 1st Jakarta International Conference on Social Sciences and Humanities (JICoSSH), 3, 292-298. https://doi.org/10.33822/jicossh.v3i0.21