FISH CONSERVATION THROUGH TAGAL BY SABAHAN PEOPLE:
CASE STUDY IN KG. LUANTI, RANAU
Aisah Hossin

Faculty of Development and Multicultural Studies University College Sabah Foundation, Kota Kinabalu, Sabah, Malaysia
Keywords:
: local community, traditional knowledge, tagal concept and conservation
Abstract
Tagal is the local knowledge that been implemented by Sabahan people in Sabah. The conservation can be apply in various way to conserve many thing and it became a one of the community movement strategic to make the world be a better place for our next generation. In Sabah, tagal has been used widely with the first movement is to conserve fish through the river. This movement was accepted and become one of the tourism attraction and give economic benefit to local community. Tagal is term that been using by Dusun community and also be called as bombon in Kadazandusun that share the same meaning which is 'no'. This paper work will discover the potential of tagal concept as a traditional knowledge and its function to conserve the fish in Kg. Luanti Baru, Ranau Sabah. The data collection are collected through in-depth interview with the local community, observation and literature review.  The data will be analyzed through the thematic analysis. The findings show, the tagal concept really help in fish conservation and can be one of the solution for the resource conservation especially in Sabah.
Downloads
Download data is not yet available.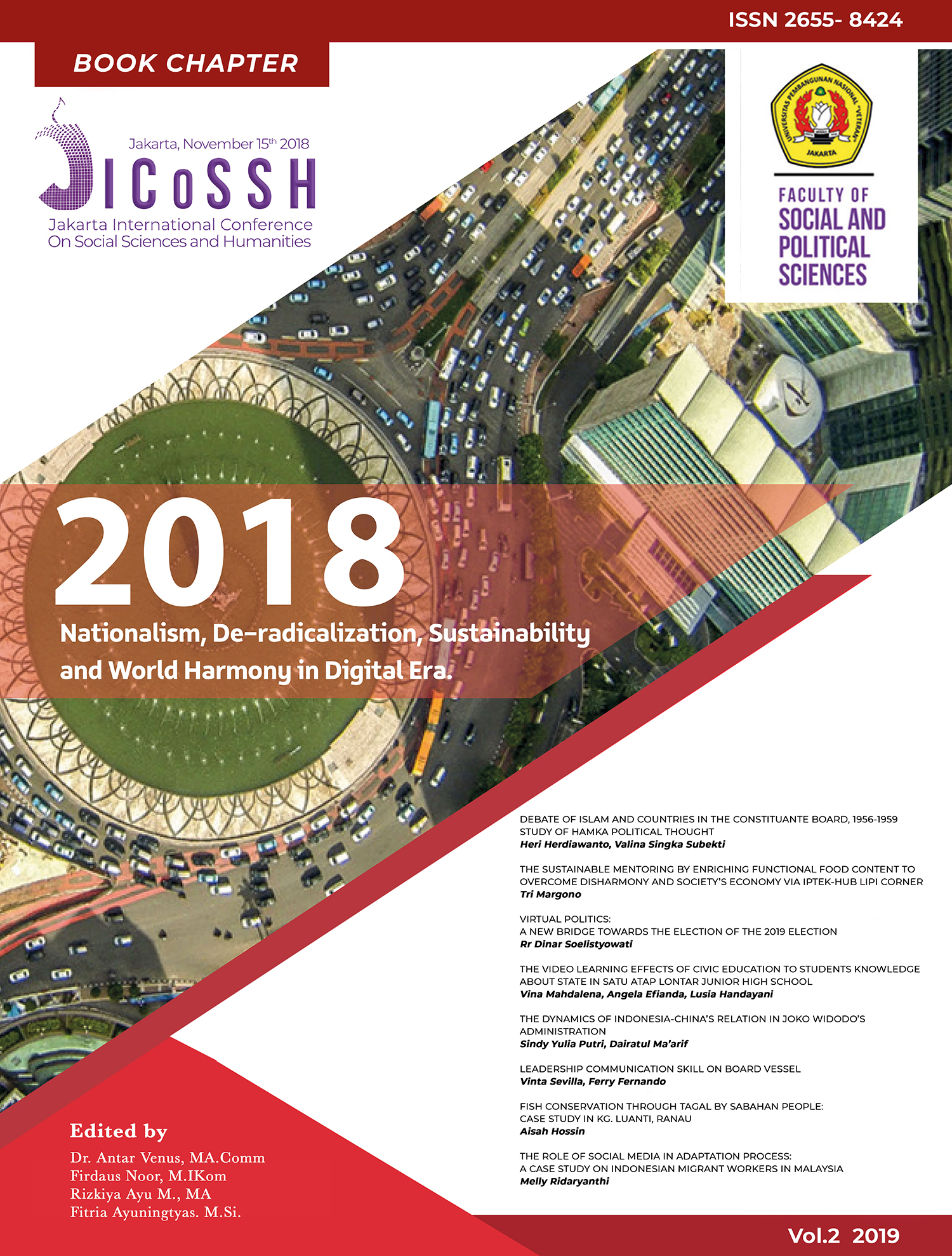 How to Cite
Hossin, A. (2019). FISH CONSERVATION THROUGH TAGAL BY SABAHAN PEOPLE:. Book Chapters of The 1st Jakarta International Conference on Social Sciences and Humanities (JICoSSH), 2(1), 229-236. https://doi.org/10.33822/jicossh.v2i1.16